Our favorite pup-friendly breweries in Langley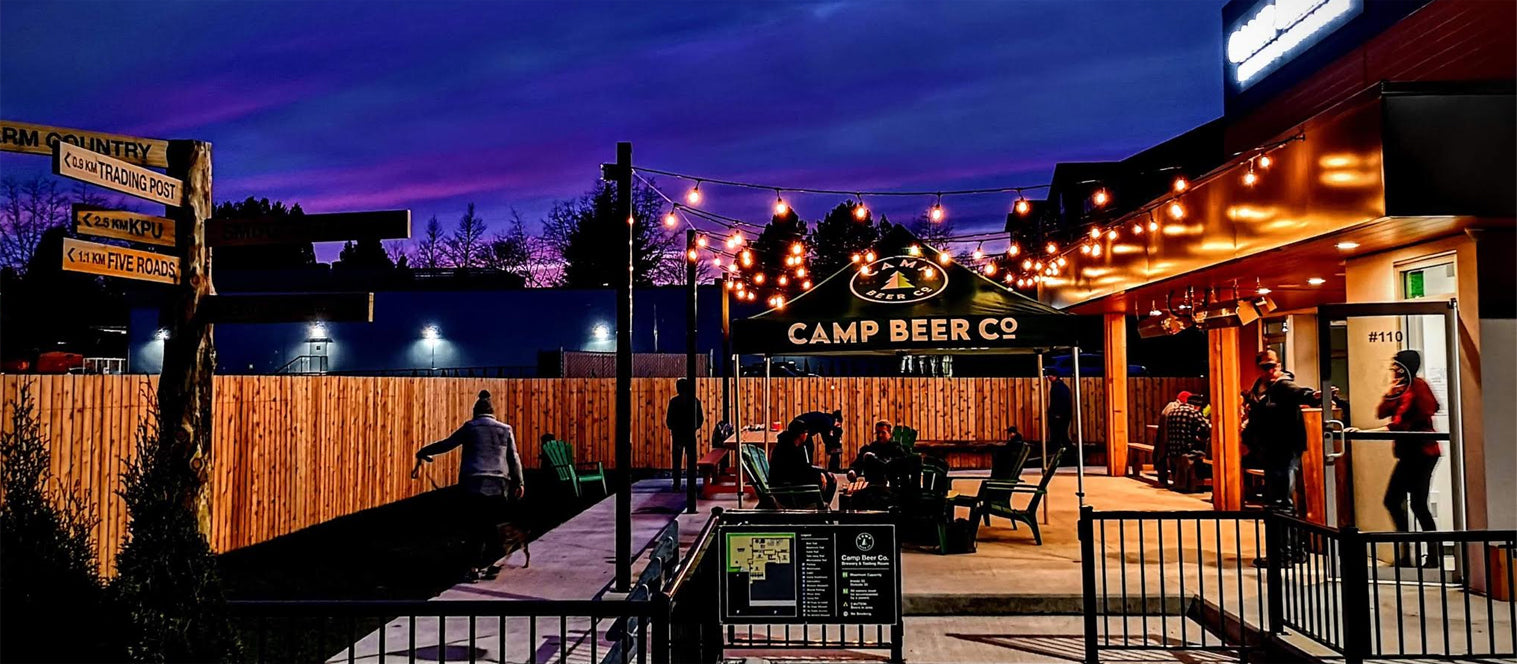 It's been over a year of spending 24/7 with our fur babies so it only makes sense that we kick off summer together! So that means dog-friendly patios for the win. 
We love supporting local businesses in our community so here are our top picks for awesome dog-friendly breweries in Langley!  Hope we get to run into you sipping on a pint with your pup! 
Smugglers Trail 
Great Pup-friendly patio with dog bowls and umbrellas! We also love this brewery because it was founded by longtime rugby teammates. There are two things the Outpost family LOVES and that's dogs and rugby (especially the All Blacks, New Zealand's legendary rugby team!).  With a massive patio and amazing menu, there are a lot of great reasons to bring your pup to this patio!
#140-9339 200A Street, Langley 
https://smugglerstrailcask.com/about/
https://www.instagram.com/smugglerstrail/
Camp Beer Co 
Not only has this brewery been PawSwap Dog-Approved, but we also can't get enough of their fantastic branding and labels - have you spotted the Pupper on their Upstream Pale Ale? Dog lovers unite. 
Camp Brewery also has a grassy area on their patio making it a perfect place to chill with your pup. 
110-19664 64 Ave, Langley 
https://www.instagram.com/campbeerco/
Trading Post 
Some of our Outpost team grew up in Fort Langley so Trading Post will always have a special place in our hearts. Our founder Doug filmed many of the Air Bud movies in the Fort with his wonderful dog Walker (AKA Air Bud). 
(All three of their locations are Doggo friendly) 
9143 Glover Road, Fort Langley BC 
https://tradingpostbrewing.com/
https://www.instagram.com/tradingpostbrewing/
Farm Country 
This brewery has a lot of heart! They are always giving back to the community and proudly display the Pride flag - An all-inclusive pup-friendly brewery?? YES PLEASE 
Farm Country has extended their patio into the parking lot and also has another hidden patio around the back. One of our favourite new pints is a collaboration with @FiveRoadsBrewery called "Happy Little Trees," which is flavoured with Spruce Tips @AldorAcres just down the road. 
#5-20555 56 Ave, Langley
https://farmcountrybrewing.com/our-story/
https://www.instagram.com/farmcountrybrewco/
Dead Frog Brewery
One of Langley's first Breweries, Dead Frog is dog friendly and they make some EPIC popcorn - you had me at hello!!! We've been frequenting Dead frog since they were at their old location a few years back. Being 30 seconds South of the 200th street Highway exit, it's easily accessible and has a really cool scene and they have ample water bowls on the patio to make sure your pup stays hydrated! 
#105 8860 201 Street, Langley 
https://www.instagram.com/deadfrogbrewery/
The only thing all these breweries are missing is Outpost's meat-sicles for all the puppers - but don't worry, we've got you covered there.
Let's have an amazing summer together!
Kind woofs, 
XO Outpost