Best Raw Food For Dogs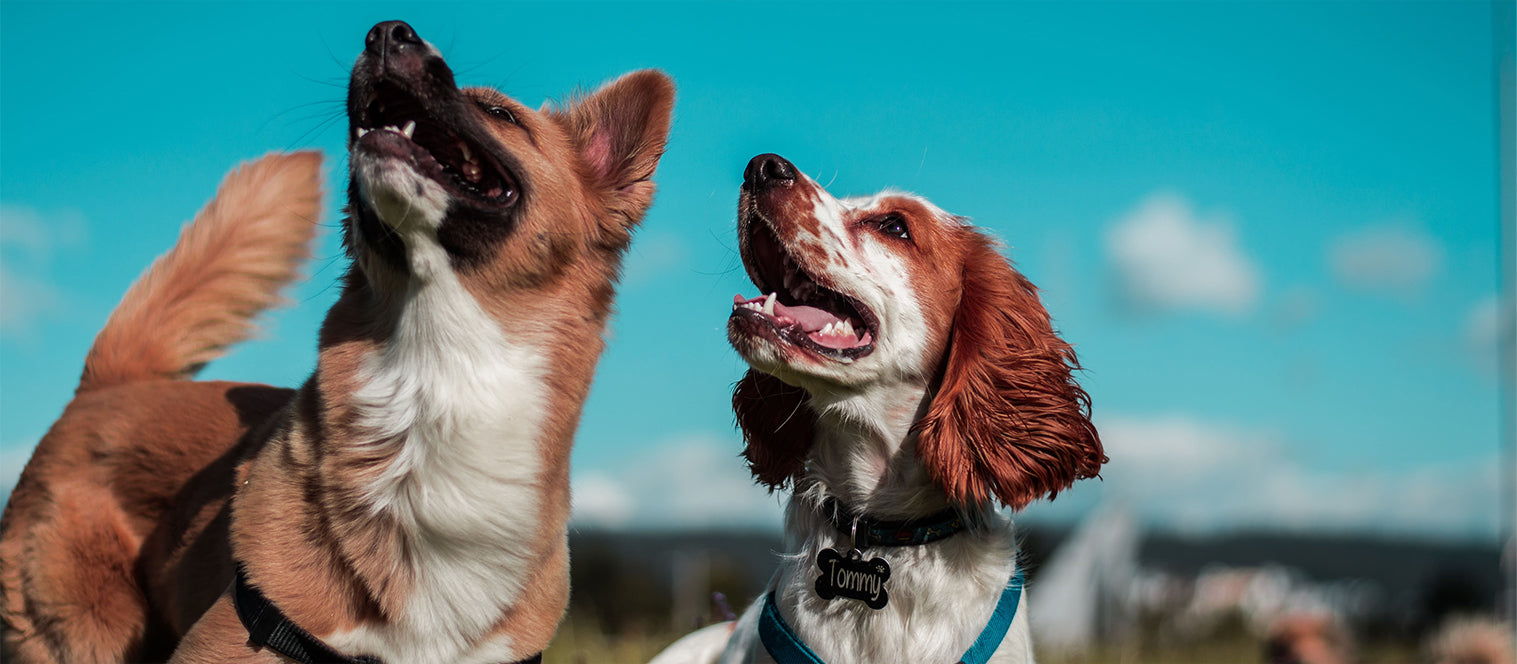 Everything Pet Owners Need To Know About Making The Switch To A Raw Dog Food Diet
Canine companions are undoubtedly treasured and beloved members of a family. And just like we make it a priority to feed ourselves diets that promote good health and nutrition, we also need to do the same for our dogs.
As of late, raw food diets have been all the rage - and for good reason! With the incorporation of muscle meat, organ meats, ground bone, and fruits and vegetables, the raw food diet is a great source of vitamins and minerals, protein, fatty acids, and carbohydrates. By feeding your dog a complete and balanced diet, you can ensure they are getting the nutrients they need to promote good health and overall happiness.
With so many dog food choices out there, we know how challenging it can be to pick the right option for your furry friend. But with anything, it's important to do your research and monitor your pup's behaviour whenever you are thinking of making the switch.
If you are interested in experiencing the benefits of making the switch, we have compiled all the relevant information you need to know about choosing a raw dog food.
A raw dog food diet focuses on wholesome, natural and raw foods. By avoiding the cooking process, the food preserves all of its nutrients and benefits. In contrast, dry dog food, like kibble, undergoes an extensive protein rendering process followed by baking. This ends up destroying most of the nutrients naturally found in raw food.
With a raw diet, you will also avoid all the harmful and added preservatives found in commercial pet foods and kibble. It is also grain-free.
What Does A Raw Dog Food Diet Include?
To ensure your dog's diet is complete and balanced, it is important to incorporate all of the following items into their meals:
Raw meat (organ meat, muscle meat)
Whole or ground bone
Raw eggs
Fruits and vegetables
Diary product (yogurt)
Healthy oils
Feed your dog raw meat and veggies to ensure their health, happiness and satisfaction.
What Are The Benefits Of Raw Food Diets?
Pet owners often find that their furry friends are lethargic after eating kibble. This is in addition to the more serious health concerns that present later in life. Because there are no fillers or harmful additives with raw feeding practices, you will notice:
Increased energy level
Improved bone and dental health
Healthier skin and coat
Firmer stools
Weight management
Reduced allergy symptoms
Better digestive system
Providing your dogs with fresh or frozen raw food diets is beneficial to their long-term health. Not only is raw food easily digestible, but it will keep your canines satisfied and full for hours!
Give your dog a meal plan that will improve their daily energy levels, as well as ensure their long-term health
When Can Dogs Begin Raw Diets?
No matter the age of the dog, raw food diets have a lot of beneficial aspects. It can help adult dogs who are struggling with fat levels or puppies that are experiencing inconsistent stool. At any age, you can choose to begin your dogs on a diet that includes quality meat and favourable results!
What Is The Best Meat To Feed Dogs?
If you are considering raw options, it is crucial to use high-quality meats. Here are the most common proteins, and the advantages and disadvantages of each raw meat:
Beef - This source of high protein is a flavour dogs love. It has great fat content and is rich in iron and Vitamin B. It is important to source your meats from a farm that has safe and humane practices.
Chicken - Chicken is a great source of lean protein and it includes a lot of the vitamins and nutrients required for your dog to thrive.
Pork - This is a source that should be avoided or only consumed in moderation. It is extremely high in fat and highly processed. It lacks nutritional value and can even cause stomach issues.
Lamb - Lamb has gained popularity in recent years, but there isn't enough evidence to speak to its beneficial elements. It is not as highly processed, but it does contain a high level of fat and copper. It is also one of the most expensive meats on the market.
Turkey - Turkey is packed with natural minerals like iron, zinc, potassium, phosphorous and B vitamins. It is a great source of protein and is utilized often in dog food.
Fish - High in protein and low in fat, this food is very easy to digest. However, it does not contain all the nutrients a dog needs for a balanced diet. Fish should be treated as a supplemental source of protein rather than a main.
Thinking of making the switch to raw dog food? Outpost uses only the finest, locally sourced ingredients
If you are looking to make a change in your pet's dog food, raw diets are some of the most nutritious and delicious around. With long-term health benefits and an increase in your dog's energy, this diet is more than just a trend.
While homemade options are great, you need to make sure you incorporate all the sources for your dog to get the nutrients they need. To save you time and money, Outpost offers convenient delivery services for all our pet food products. We use the highest quality ingredients in our recipes which are locally sourced from the British Columbia area.
Choose the right food for your dog. Choose Outpost.
About Outpost
The ultimate father-daughter duo, Doug and Danielle Leaf are the creators and founders of Outpost Dog Food. They believe in producing holistic raw dog food that is grain and preservative-free, and 100% natural and wholesome. With operations in Langley BC, these passionate dog owners have a farm-to-bowl approach and offer delivery service right to your door in Vancouver and surrounding areas. The team crafts each and every raw meal in small batches in order to ensure maximum nutrient retention. Your dog deserves food that promotes a healthy and happy lifestyle, which is why the Leafs' have worked diligently to perfect their recipes with over 30 years of experience and with the guidance of a K9 nutrition expert. A raw diet for dogs has so many incredible benefits so give your pet the grub they deserve!
Contact Us Today
Ditch the kibble and make the change to raw dog food. At Outpost, we prioritize the health and happiness of your dog, which is why we make quality pet food and educate our customers on the benefits of feeding a raw diet to their dogs.
If you are interested in our products or have any questions about what ingredients are best for your dog's diet, email us! No one knows raw diets like we do. Our dedicated and passionate team will be more than happy to assist you with all your questions.